On April 24-28, the NCHS PFA led its annual week-long Safe Driving Week, an initiative to bring awareness to young drivers about driving safely. This 5-day event focused on a different practice each day that could negatively impact the average teenage driver, and included fun activities that aimed to resonate with the topic at hand.
Utilizing puns and giveaways, the first two days of Safe Driving Week focused on mantras that reinforced responsible driving habits. Favorites included, "I DONUT text and drive, "I will be a LIFESAVER and obey the speed limit," or "I would be a DUM DUM to drink and drive." Once recited, students were then treated to the accompanying giveaway of donuts, mints, and lollipops in the cafeteria during lunch periods. (Continued.)
During the third day, students could participate in simulated field sobriety tests using Fatal Vision Goggles provided by the New Canaan Police Department. The goggles, which temporarily affect vision, help show how the body is affected under the influence. Once on, students took the standard sobriety test and experienced firsthand how alcohol can impact overall balance, coordination, and speed. (Continued.)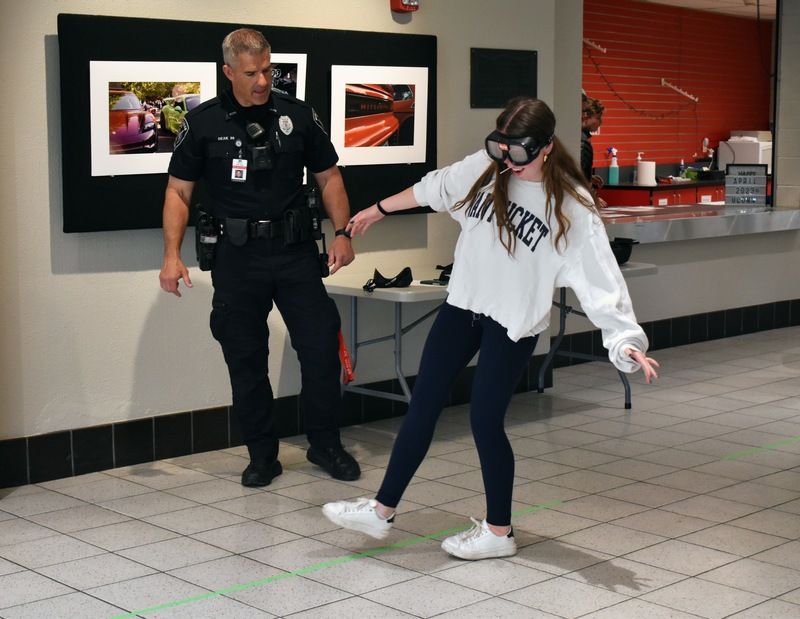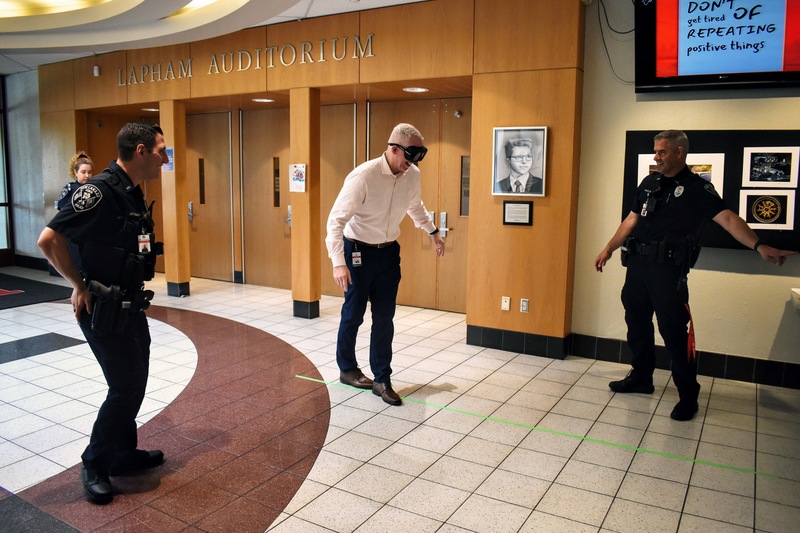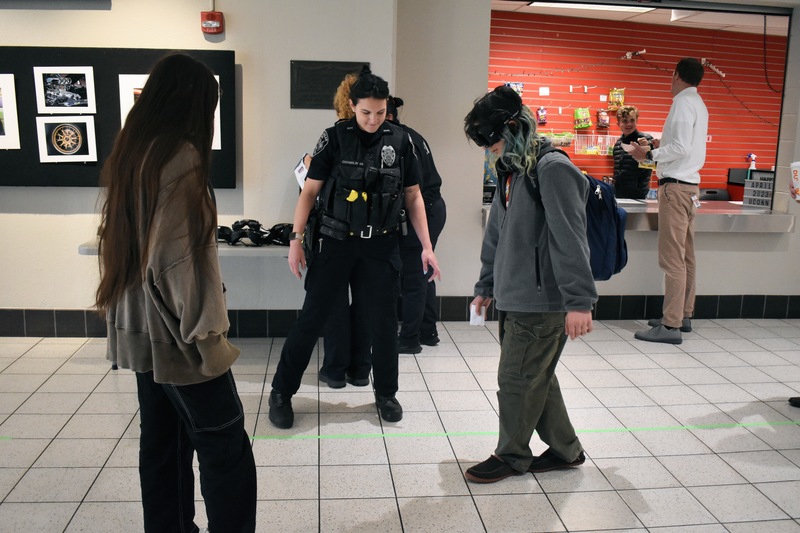 On day 4, students heard from motivational speaker Chris Sandy, from Choices Matter, who shared his powerful story about the significance one decision can have on your life and the lives of others.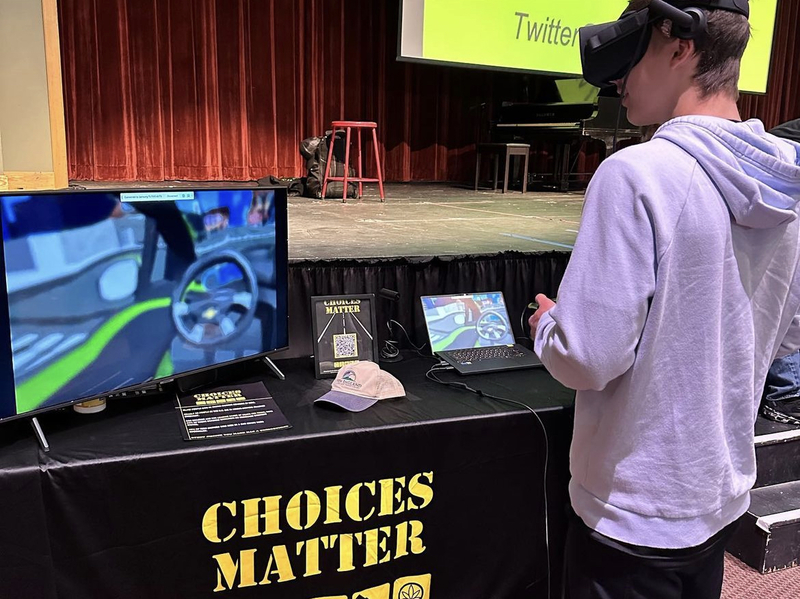 And finally, to finish up the impactful week, students experienced a drunk driving crash scene/rescue reenactment put on in partnership with the New Canaan Police, Fire and EMS Departments, the Drama Club, NCTV, and AC Auto Body. The reenactment was recorded and will be on the NCTV Youtube channel soon. (Continued.)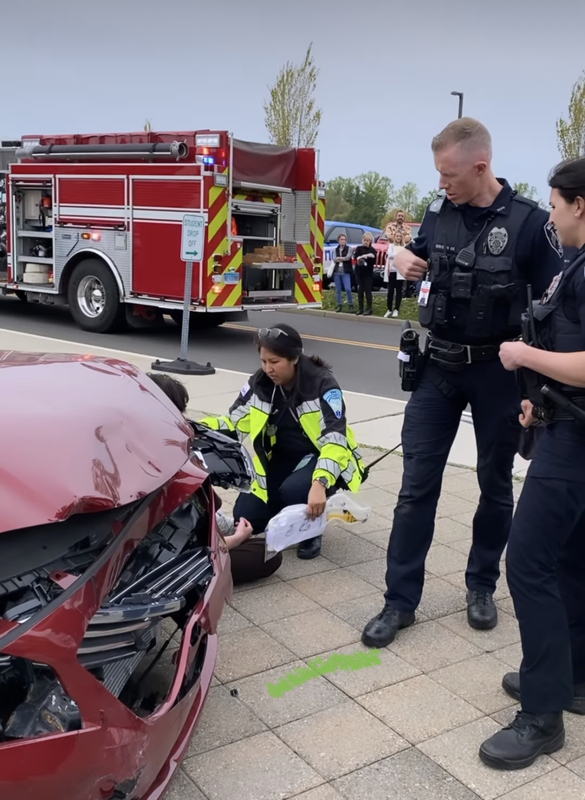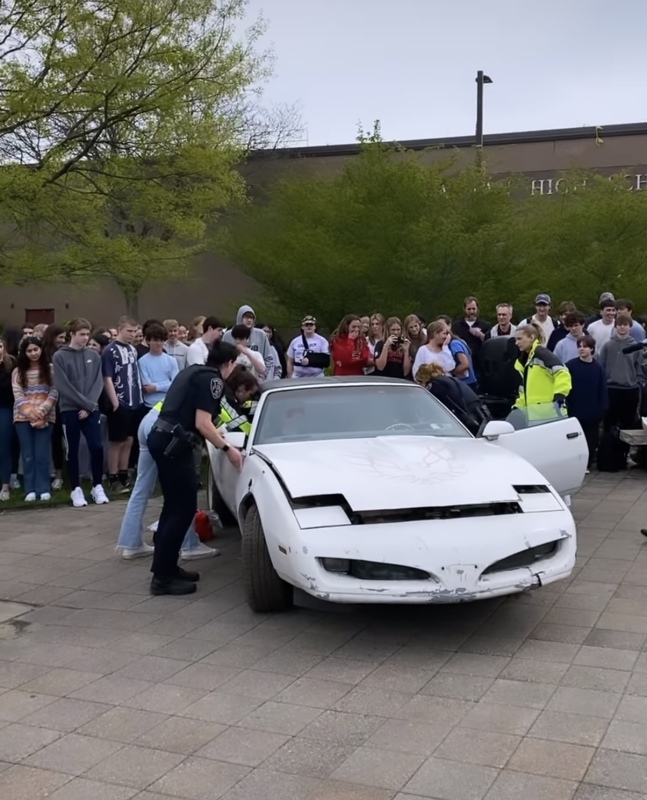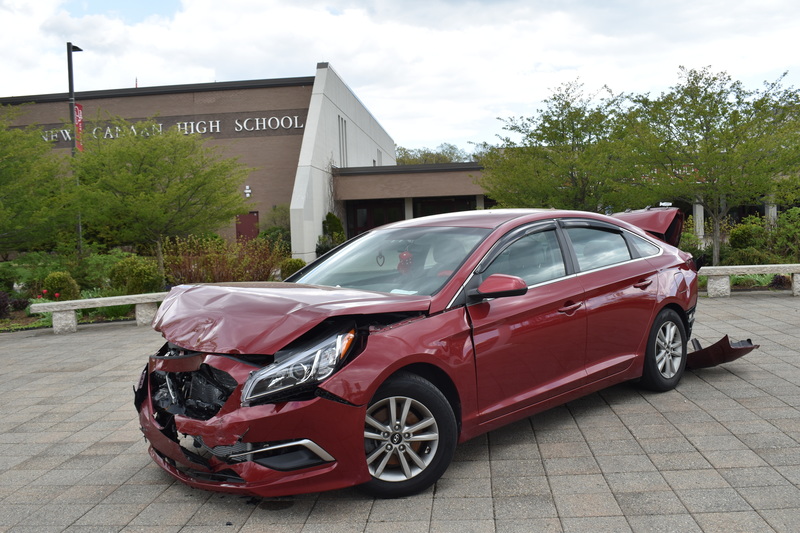 Thank you to our community partners for working together on this potentially life-saving program and the PFA for providing our students with valuable life-changing experiences. We were pleased to see the students engaged in the week's activities and hope all of the Safe Driving programs will positively influence our NCHS drivers.