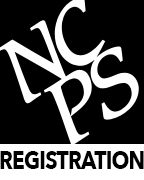 Student Registration Menu
Kindergarten Pre-Registration 2024-2025
Children entering kindergarten for the 2024-2025 school year must reach the age of 5 years old on or before September 1, 2024, and will be eligible to enter kindergarten in August of that school year.

Children born between 9/2/2019 - 12/31/2019 wishing to enter kindergarten may be permitted, at the discretion of the New Canaan Public Schools, to enroll after sending a letter to the building principal outlining the reasons for the request and after a meeting is held with the building principal.

Registration information and reminders will be emailed from e-registrar@ncps-k12.org.

To ensure our emails are not redirected to SPAM, we encourage you to add our email to your contacts.

Current PreK students at West Elementary do not need to complete an online form.

Please begin the registration process by clicking the 'Begin Kindergarten Registration Now' button below.
NCPS Student Registration
(Please use this link for Pre-School Applications as well)
Registration is only for new students or those students that have left and are returning to New Canaan Public Schools.

Registration information and reminders will be emailed from e-registrar@ncps-k12.org

To ensure our emails are not redirected to SPAM, we encourage you to add our e-registrar@ncps-k12.org email to your contacts

Please begin the registration process by clicking the Begin Registration button below and submit our Request for Registration Form